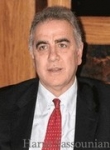 01.03.2012HOW TO COUNTER APPEALS COURT'S RULING AGAINST INSURANCE CLAIMS
By Harut Sassounian
The federal Court of Appeals issued a shocking decision last week. In a unanimous ruling, it struck down a California law that had allowed heirs of Armenian Genocide victims to sue life insurance companies for unpaid claims.
---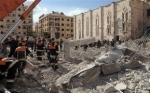 23.02.2012BETWEEN A ROCK AND A HARD PLACE: THE ARMENIANS IN SYRIA
By Nanore Barsoumian
Two suicide car bombs targeting Syrian regional military and security headquarters shook Aleppo on Feb. 10, claiming 28 victims...
---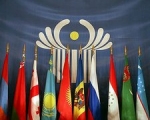 20.02.2012A FAILED PROJECT. DEVOTED TO THE 20TH ANNIVERSARY OF THE CIS
Sergei Grinyaev
This year the 20th anniversary of establishing the Commonwealth of Independent States is marked.
---
16.02.2012BRYZA CONFESSES HIS LOVE FOR TURKEY, CONFIRMING HIS ANTI-ARMENIAN BIAS
By Harut Sassounian
It appears that my prediction about Matt Bryza leaving the State Department and working as a lobbyist is coming true.

---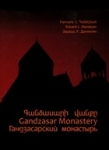 13.02.2012GANDZASAR MONASTERY
Eduard L. Danielyan
The book is devoted to the past and the present of the Gandzasar monastery and its significance in the history of the Armenian Apostolic Church.
---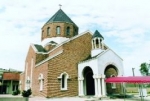 06.02.2012ARMENIAN EVANGELICAL COMMUNITY IN URUGUAY
Vahram Hovyan
The Evangelical Armenians take special place in the Armenian community of 15 thousand in Uruguay.
---
02.02.2012FRANCE SHOULDN'T ALLOW TURKEY TO MEDDLE IN ITS DOMESTIC AFFAIRS
By Harut Sassounian
For nearly a century, Turkey's leaders have tried to hide the monstrous crime of the Armenian Genocide by covering up what really took place in the killing fields of the Syrian desert, then part of the Ottoman Empire.
---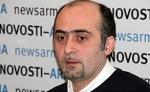 30.01.2012ARMENIA IS BECOMING VULNERABLE TO CYBER-ATTACKS
Samvel Martirosyan
An unprecedented upsurge of the number of Internet users has been observed in Armenia for recent one or two years and it is conditioned by both slashing of the prices for Internet connection and the fact that computers and mobile devices became more affordable.
---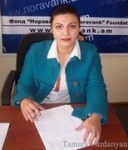 16.01.2012ARMENIAN SCHOOLS IN TBILISI: THE END OF THE STORY
Tamara Vardanyan
The most important sphere regarding the issues connected with the Armenians from Tbilisi is the education.
---
13.01.2012MEMORIES DIM OF ARMENIA'S SOVIET PAST
By Gayane Mkrtchyan, Naira Melkumyan
While younger people have little conception of life under communist rule, some Armenians miss the positive things lost after the Soviet collapse. Two decades have passed since the Soviet flag was lowered over Armenia, but Sedrak Mkhitaryan's hands still shake when he brings out the red flags and Lenin medals he treasures from the glory days of communism.
---
12.01.2012AZERBAIJAN AND OBAMA SUFFER SETBACKS AS AMB. BRYZA'S SERVICE IS CUT SHORT
By Harut Sassounian
As a result of successive political blunders by the Obama administration, Matthew Bryza was forced to abandon his ambassadorial post in Azerbaijan last week. Pres. Obama ignored repeated warnings that the candidate he was nominating as Ambassador to Azerbaijan in May 2010 had serious flaws. Members of the Senate Foreign Relations Committee accused Bryza of having a pro-Azerbaijani bias and questionable ties to Azeri officials.
---
09.01.2012CURRENT CONDITION OF THE ARMENIAN EVANGELICAL COMMUNITY IN RUSSIA
Vahram Hovyan
The Evangelical Armenians take special place among the Armenians living in Russia.
---
23.12.2011ERDOĞAN WARNS SARKOZY OF 'GRAVE CONSEQUENCES'
Turkish Prime Minister Recep Tayyip Erdoğan sent a letter today to French President Nicolas Sarkozy, warning of the "grave consequences" a French bill recognizing Armenian genocide claims would have on bilateral relations.
---
22.12.2011THE CLERICAL AND CHURCH ISSUES OF THE ARMENIAN CATHOLIC COMMUNITY IN RUSSIA
Arestakes Simavoryan
One of the confessional communities retrieved in the Diaspora over the recent century is the Armenian Catholic community in Russia. Its organizations take special place in Russia and it is an integral part of the Armeniancy of Russia.  The history of the Armenian Catholic Community in Russia is rich in tragic pages in history.
---
19.12.2011US COURT TO RULE ON TURKISH BANKS' MOTION TO DISMISS ARMENIAN LAWSUITS
By Harut Sassounian
Two separate lawsuits were filed last year in US Federal Court in Los Angeles against the Republic of Turkey and two of its major banks demanding compensation for properties confiscated from Armenians after the 1915 Genocide.
---
Analitics 31 - 45 of 187
First page
|
Prev
|
1
2
3
4
5
6
7
8
9
10
11
|
Next
|
End
|
All