31.07.2008OLYMPIC SECURITY COLLABORATION
Drew Thompson
Hosting the 2008 Olympics provides China with an opportunity to demonstrate its unprecedented progress. With that opportunity, however, also comes risk, including increased threats to security. The international spotlight that accompanies the Olympics makes it a high-profile target for domestic and international terrorists, as well as political activists both from China and abroad. China has made immense efforts to ensure that the Olympics are safe and secure, including extensive investments in infrastructure, planning and international cooperation.
---
30.07.2008INTERNATIONAL SCIENTIFIC CONFERENCE DEVOTED TO THE PROBLEMS OF HAMSHEN AND HAMSHEN ARMENIANS
On July 23 in "Congress" hotel in Yerevan was held an international scientific conference on the subject "Hamshen and Hamshen Armenians: history and culture" by the initiative of the RA NAS (National Academy of Science) Institute of Oriental Studies and Yerkir Union for Repatriation and Settlement. Specialists from Armenia, Russia and Turkey appeared with reports. The conference was quite comprehensive: Were made reports devoted to the problems of Hamshen and Hamshen Armenians. The director of the Institute of Oriental Studies, Ruben Safrastian, was the first to take the floor with words of welcome accentuating the importance of studying the problems of Hamshen Armenians.

---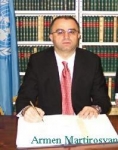 28.07.2008WHAT IS GOOD AND WHAT IS BAD
Armen Martirosyan
To this very analogical question with reference to methods of long-term economic progress of developing countries a group of experts headed by the Standford University professor, the Nobel Prize laureate Michael Spence was making an attempt to answer. Well known specialists of different spheres from different countries have analyzed and summarized experience of 118 developing countries and made it a ground to represent corresponding recommendations. Although the authors didn't have an objective to secure high rate of economic growth in the long-term perspective, however, according to them, the conclusions made may be useful while working out and carrying out social-economic and political reforms in developing countries.

---
01.07.2008SPECULATIONS ON THE ISSUE OF CRYPTO ARMENIANS
Ruben Melkonyan
The issue of crypto and Islamized Armenians from time to time appears in the agenda of Turkish press, political and scientific circles and becomes reason of various speculations. Even superficial observations let us suppose that speculative policy has a tendency to grow up to the extreme form. In general, the Armenian subject-matter is a delicate and issue. The subject of crypto and Islamized Armenians has been supplemented to it recently making a ground for the Turkish propagandistic machine to raise a new wave of falsification.
---
09.06.2008THE CUSTOM OF INTERCOMMUNITY MARRIAGES AMONG THE CRIPTO ARMENIANS OF TURKEY
Ruben Melkonyan
Among the Islamized Armenians in Turkey the group of cripto Armenians is especially distinguished on the level of self-consciousness, which in comparison with the other groups of Islamized Armenians aspires at preserving its national characteristic. This very group secretly continues preserving and maintaining many elements of national, religious customs. It is not out of place to mention that cases of converting religion (readopting Christianity) were mainly recorded among the representatives of this group.
---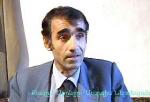 02.06.2008RETURN OF THE MALATIAN CRIPTO ARMENIANS TO THEIR ORIGIN
Ruben Melkonyan
We have not once spoken about different phenomena occurred among the cripto Armenians inhabited in Turkey and out of its borders such as conversion of religion, returning to their sources and origin. As the facts have come to prove they are motivated by different reasons. On May 28 a few of the Turkish mass media, including the well known CNN-Turk, Milliyet, DHA ("Doghan" new agency) announced that one of the popular musicians of Malatia...
---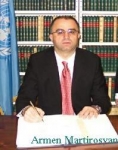 29.05.2008PURPOSES OF DEVELOPMENT AND WHAT WE SHOULD CHOSE
Armen Martirosyan
Although according to Kozma Prutkov "it is impossible to embrace immense," however, this is what the UN state-members are busy with in their every day activity. The agenda of this unique international organization includes all the spheres of human vital activities. So, by the character of activity I have to face the progressing experience of many countries of the world. While considering the relevant issues of agenda, it is very useful to have rich scientific and practical materials in our disposal: It has come to prove that there is nothing new in this sphere: problems our society has today are identical to those all the developing countries confronted and are confronting during the 63-year UN activity.

---
25.04.2008THE ARMENIAN GENOCIDE OF 1915-1923: A VIEW FROM TBILISI, ISTANBUL AND YEREVAN
On April 19 of the current year in Georgia was held an international conference on "The Armenian Genocide of 1915-1923: a view from Tbilisi, Istanbul and Yerevan" in the French cultural center after A. Duma. The conference was organized by the Armenian Cooperation Center of Georgia. At the opening ceremony the head of the Center, Karen Elchyan, announced that with every coming year the issue of Genocide becomes more and more actual, moreover, the movement and struggle for this crime to be recognized and condemned includes more and more people.

---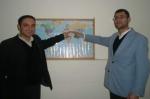 25.04.2008WE ARE ALSO ARMENIANS...
One of the most important aspects of cripto or forcedly Islamized Armenians is the extent the national self-consciousness and strata are preserved. As various sources and facts have come to prove the impulses inciting awake of national self-consciousness or recognition of real identity are quite different, something, that in the future may have different manifestations.

---
21.04.2008MORE PROBABLY I'M ARMENIAN...
It has been repeatedly mentioned that one of the most important problems of the contemporary Turkish society is the so called "crisis of identity." The people who were subject to assimilation in different historical periods and their generations have serious suspicions about their ethnic belonging, which aggravates into crisis by time. In this aspect one should just reveal the research results of English and German specialists, according to which 38-40% of the population in Turkey don't consider themselves to be Turks.

---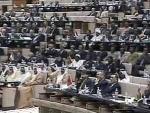 15.04.2008ISLAMIC CONFERENCE ON THE WAY OF MODERNIZATION
Araks Pashayan
On March 13-14, 2008 in the capital of Senegal, Dakka, was held the 11th summit of the supreme political body of the Islamic world – Organization of the Islamic Conference (OIC) – on the subject "Islam in the 21st century." the conference was participated by the delegates of more than 57 countries – the structure members, the first figures of about 40 Islamic states. At the summit was adopted a concluding communiqué resembling different aspects of cooperation of Islamic states and Dakkan memorandum.

---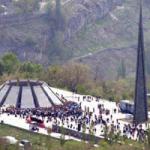 25.02.2008SURVIVED ARMENIANS: ERMENI VARTO ASHIRET
Ruben Melkonyan
The Armenian Genocide caused not only massacre of 1500000 Armenians and forcedly Islamisation of thousands of them but also numerous personal and family tragedies. The instinct of self-defense and living forced Armenians make incredible steps: one of the numerous examples is the story of an Armenian family called Ermeni Varto ashiret: They were able to survive through hardships and even the fact of their existence was not known tens of years. During the Armenian Genocide was also exiled the Jizre province inhabitant Armenian Varto tribe, which used to be quite populous and rich. Being attacked on their way, the five families of the tribe runs away and finds a shelter in the well known Judi Mountain.

---
07.02.2008SPECIAL PRESIDENTIAL ELECTIONS ON JANUARY 5, 2008 IN GEORGIA: A VIEW FROM JAVAKHQ
Sergey Minasyan
On January 5, 2008 over the whole territory of Georgia were held presidential elections. According to the Georgian Central Election Committee in the first round the ex-president (from January 2004 to November 2007) M.Sahakashvili was ahead in the palls getting for about 53% of votes.

---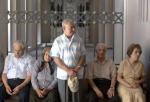 05.02.2008ISSUES CONCERNING TO APOSTATE ARMENIANS IN TURKEY
Ruben Melkonyan
While speaking about apostate Armenians one often comes across the disputable question of defining their present status and at the same time faces multilevel problems. The heterodox Armenians of Turkey are on different levels of assimilation and not all of them have a clear Armenian ethnic characteristic and they may conditionally be divided into two groups: Ethnically clean Armenians, who have preserved national and religious (Christian) traditions, holidays...
---
18.01.2008IN SEARCH OF ROOTS RAYS OF MEMORY AMONG THE DESCENDANTS OF ISLAMIZED ARMENIANS
Ruben Melkonyan
It's already quite a long period of time that among the forcedly Islamized Armenians and their descendants living in Turkey one can witness different intriguing processes which have directly or indirectly come to prove about preservation of certain layers of national self-consciousness and memory. In particular, in parallel with the unfolding discussions about "crisis of identity," in the press are being spread stories of Islamized Armenians, are published announcements of people searching for their roots, lost relatives. In the Istanbul published newspaper "Agos" are a lot of suchlike announcements...
---
Analitics 151 - 165 of 187
First page
|
Prev
|
3
4
5
6
7
8
9
10
11
12
13
|
Next
|
End
|
All