10.10.2011AMERICAN, TURKISH AND ARMENIAN UNIVERSITIES PARTICIPATE IN JOINT TOURISM PROJECT
By Taniel Koushakjian
A joint tourism project between the United States, Turkey and Armenia has been actively working to foster greater cooperation and integration between the three countries and between Armenia and Turkey in particular.
---
06.10.2011ON MODERN TENDENCIES IN TURKISH ETHNIC POLICY
Ruben Melkonyan
In both the Ottoman Empire and Turkish Republic ethnic orientation in domestic policy took an important place.

---
03.10.2011VISIT TO NAKHICHEVAN SHOWS WHY ARMENIANS CAN NEVER AGAIN LIVE UNDER AZERI RULE
By Harut Sassounian
Scottish researcher Steven Sim reported about his troubling experiences in Nakhichevan, a historic Armenian territory now occupied by Azerbaijan.
---
29.09.2011TURKISH-ISRAELI CONTRADICTIONS TRANSFORM INTO CONFRONTATION
Artashes Ter-Harutyunyan
On September 9 the Israeli mass media reported that a working group headed by Avigdor Libermann, the vice-prime-minister and Minister of Foreign Affairs, was established...

---
26.09.2011IRAN: DOMESTIC POLITICAL AND REGIONAL DEVELOPMENTS
Sevak Sarukhanyan
The atmosphere in which the domestic political developments proceeded in Iran during the summer months was not as tense as compared with the first half of the 2011 though some rearrangements can be observed in the domestic political life of the country.
---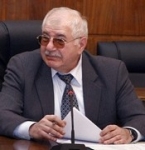 20.09.2011NEW STATEHOOD AND NEW CHALLENGES
Gagik Harutyunyan
Geopolitical shifts at the beginning of the 20th century (World War I, revolution of 1917, collapse of the Russian and Ottoman Empires) turned out to be ordeal for Armenia – the Genocide and loss of the Western Armenia.
---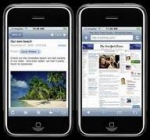 19.09.2011MOBILE CIVIL JOURNALISM: OPPORTUNITIES AND PROBLEMS
Samvel Martirosyan
A parallel development of social media and mobile technologies caused serious changes in the information field.

---
15.09.2011FORECASTS ON TURKEY'S FUTURE
Arestakes Simavoryan
Great Russian writer and thinker Fyodor Dostoevsky going into the heart of the Eastern issue wrote in his diaries: "Once, not long ago, strange thing appeared in the foreign press; in ardent, almost fantastic way they were imagining what would happen with the whole world if Turkey is fully annihilated and put back to Asia".
---
14.09.2011JEAN BAUDRILLARD - THE SPIRIT OF TERRORISM
We have had many global events from Diana's death to the World Cup, or even violent and real events from wars to genocides.

---
08.09.2011TURKEY CAN RUN, BUT CAN'T HIDE FROM THE LONG ARM OF US LAW
By Harut Sassounian
World heavyweight boxing champion Joe Louis once warned one of his opponents: "You can run, but you can't hide." This same warning now applies to the Turkish government and two of its major banks.
---
05.09.2011ARMENIA AT THE INTERSECTION OF THE INTERESTS OF THE MILITARY AND POLITICAL BLOCKS
Sergey Sargsyan
The declaration of the intentions to intensify the works on NATO's renovated Individual Partnership Action Plan (IPAP) sounded during the visit of a new NATO Secretary General's Special Representative for the Caucasus and Central Asia James Appathurai made against the background of carrying over the announced CSTO Collective Rapid Reaction Forces' maneuvers in Armenia on 2012...
---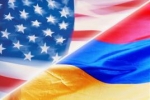 01.09.2011THE DYNAMICS AND TENDENCY OF THE RELATIONS BETWEEN THE REPUBLIC OF ARMENIA AND THE US: CONCEPTUAL ANALYSIS
Sergey Minasyan
Foreign-policy relations with the key actors of the global politics constantly demand conceptual reconsideration and adjustment depending on the emerging regional conjuncture and global processes.
---
31.08.2011ERDOGAN INADVERTENTLY PUBLICIZES ARMENIAN TERRITORIAL CLAIMS FROM TURKEY
By Harut Sassounian
Turkish Prime Minister Recep Erdogan's hysterical outburst at Armenia's President last week had the salutary effect of publicizing to a worldwide audience Armenian territorial demands from Turkey!
---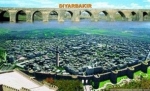 28.07.2011DEVELOPMENTS AMONG THE ASSIMILATED ARMENIANS IN TURKEY: DYARBAKIR
Ruben Melkonyan
The city of Dyarbakir, where many Armenians used to live, today also plays rather remarkable role in Turkey in the context of the development of the ethnic identity.

---
27.07.2011CONGRESSIONAL PANEL URGES TURKEY TO RETURN CHURCH PROPERTIES TO CHRISTIANS
By Harut Sassounian
The House Foreign Affairs Committee adopted a strongly-worded measure on July 20, pressing Turkey to return all Christian church properties "to their rightful owners."
---
Analytics 151 - 165 of 572
First page
|
Prev
|
6
7
8
9
10
11
12
13
14
15
16
|
Next
|
End
|
All